05.07.2022
HAJOK Design wins German Brand Award
Great delight at the brand and packaging design agency HAJOK Design! The Hamburg company has received the renowned German Brand Award in the category Excellence in Brand Strategy and Creation for the successful packaging relaunch of the Appel brand.
Appel is one of the most traditional seafood and delicatessen brands in Germany. The branding experts were commissioned to give the brand a modern look to convey the high quality of the products via the packaging design. HAJOK Design's recommendation to the client was for more clarity, more authenticity and more enjoyment. Modern typography and atmospheric, naturally-staged food photography were utilised to rejuvenate and strengthen the brand. The products are now presented in an impressive, high-quality Nordic design.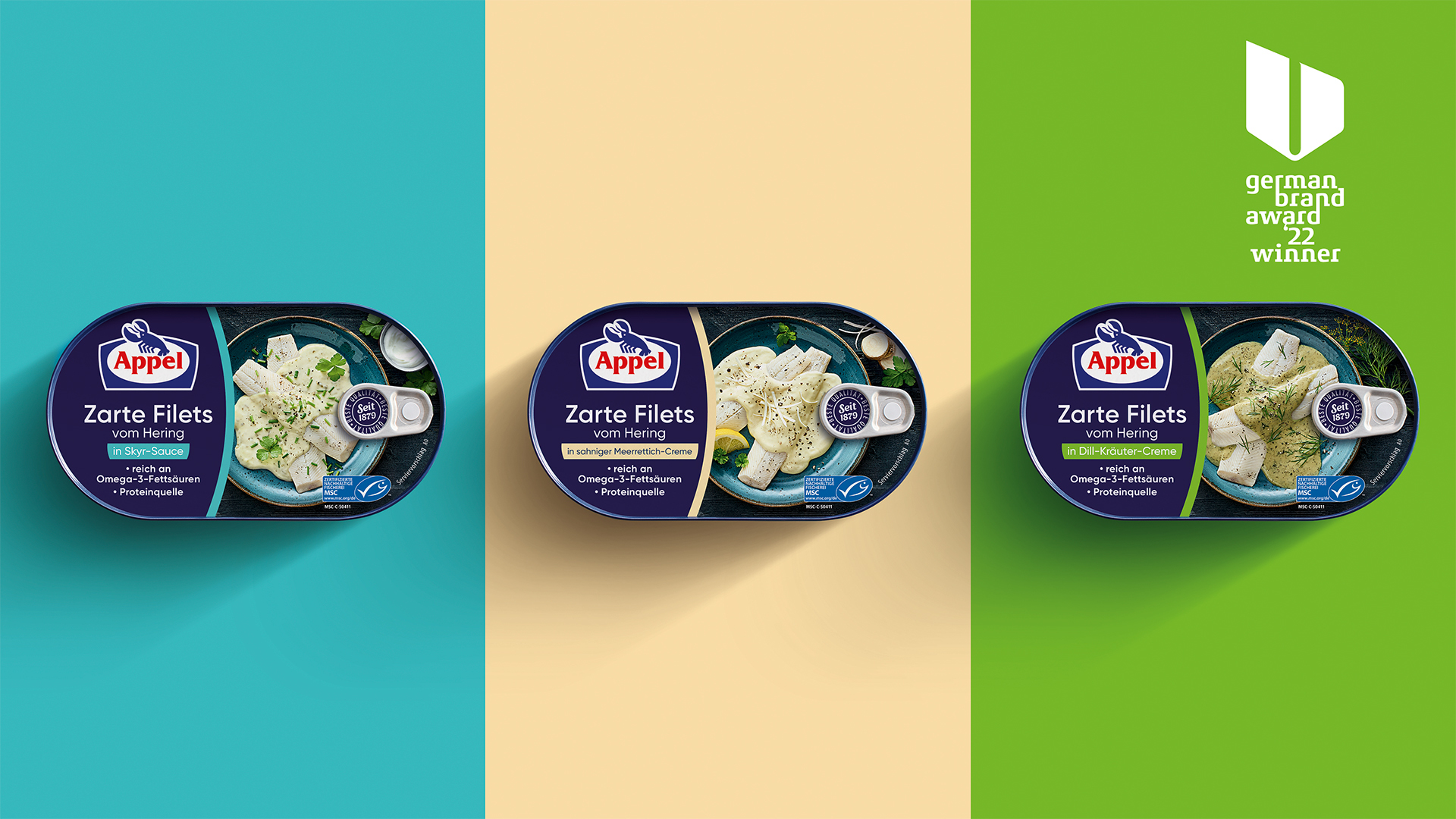 © HAJOK: HAJOK Design receives a German Brand Award for the successful Appel brand relaunch.

"We are delighted about winning the German Brand Award. It shows that we not only do outstanding work in the area of design, but also in brand strategy," says Klaus P. Hajok, founder and managing director of HAJOK Design.
German Brand Award
The German Brand Award for successful branding discovers, presents and honours unique brands and "brand-builders". The German Brand Award 2022 was split into two disciplines: Excellent Brands awards the best product and corporate brands in an industry; Excellence in Brand Strategy and Creation honours the strongest campaigns, concepts and strategies in individual disciplines. In addition, honorary awards are given for special brand achievements. In 2022, the German Brand Award achieved huge international acclaim with around 1,200 entries from 19 countries. A total of 65 projects and brands received a Gold award: 27 for Excellent Brands, 38 for Excellence in Brand Strategy and Creation.
Please visit www.german-brand-award.com for more information.