09.11.2018
New slogan and brand identity for the traditional brand
Tartex, known as the pioneer of the first vegetarian spread, has been firmly rooted in organic food retail for many decades. Tasked with strategic repositioning of the organic brand, HAJOK Design has assisted Tartex in successfully establishing itself in the drugstore market. HAJOK Design came up with the new "Vegetarian Food Lover" slogan and created the packaging design which perfectly implements this motto.
You are what you eat

Society is changing. More and more people are consciously abstaining from animal products or have at least greatly reduced their consumption. The enjoyment of vegetarian food no longer means that you have to do without something, but stands for healthy and creative cuisine. The Tartex brand wanted to utilise this change and position itself strongly for the future in a competitive market. HAJOK Design worked out the new positioning and visually conveyed this in the packaging design. The aim was to address a young, nutrition-conscious target group and develop a uniform brand identity.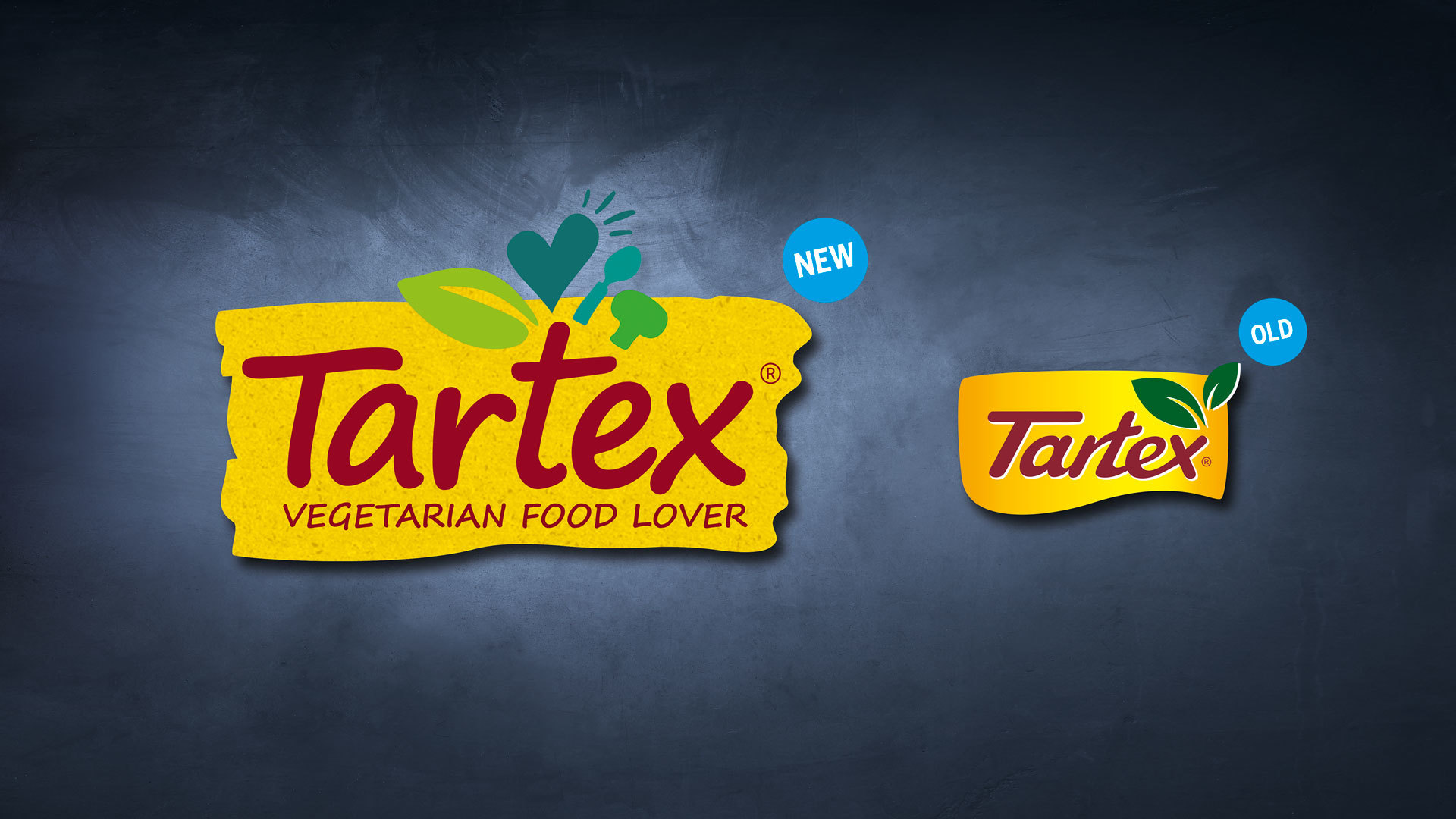 The new, contemporary logo together with the "Vegetarian Food Lover" slogan.

Vegetarian Food Lover

The "Vegetarian Food Lover" slogan created by HAJOK was to be experienced through a straightforward packaging design with a "made-by-hand" signature look. Brand recognition was created by the logo. "The warm yellow in the background has been retained and combined with red lettering," says Jannika Plaas, design director at HAJOK Design. "The typography is now much more approachable and the small, hand-drawn elements above the logo represent the values of Tartex: 100% organic, veggie and delicious." Especially the combination of natural food images and the radial illustrations makes the packaging design unique. The core values of Tartex are now more outwardly visible and the customer experiences the brand as honest and authentic. This builds trust and loyalty and thus a viable basis for the future.
Tartex
More than 70 years ago, Tartex invented the first all-vegetable spread in Freiburg in Breisgau, Germany. With a great deal of passion and belief in a sustainable vegetarian lifestyle, the Tartex range has continued to expand over the years. Creative, innovative recipes and the deliberate rejection of artificial additives, flavour enhancers, colourings and flavourings characterise the traditional company.