19.08.2020
New look for Tchibo Coffee Service Brand
The Hamburg agency HAJOK Design develops a new brand appearance for Pure Tea Selection, a Tchibo Coffee Service brand, which is available in restaurants, hotels, bakeries, cafes and companies. In addition to the packaging design for the existing portfolio and new varieties, a brand story was created, adding emotion to Pure Tea Selection and inspiring consumers to enjoy a relaxed moment of pleasure.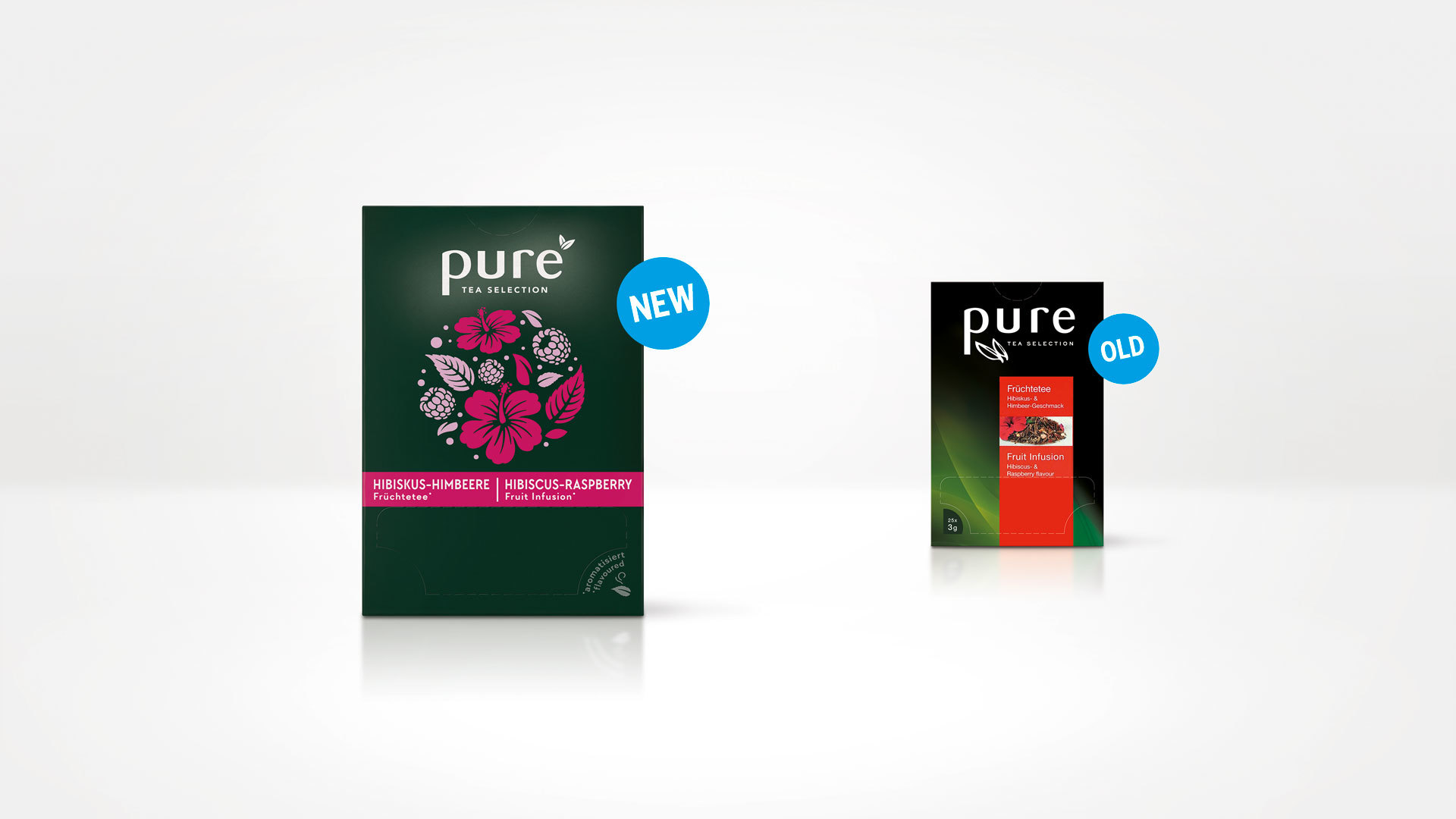 © HAJOK: The new Pure Tea Selection logo is more modern and compact, resulting in greater brand presence.

"Treat yourself to a break and discover the true beauty in the little things in life. This is the guiding principle of the new brand story. And this is played out across the entire packaging design – from the new emotionally uplifting logo through to the illustrations and right up to the sachets, which, through charming questions, remind consumers of the little moments that make our lives so valuable." said Peggy Ruge, Senior Consultant Strategy at HAJOK Design. The ingredients of each variant were illustrated in-house and are a highlight of the new look. The coloured banderole ensures differentiation of each variant and underscores the clear structure. This way Pure Tea Selection positions itself as an enjoyable everyday companion on the tea market.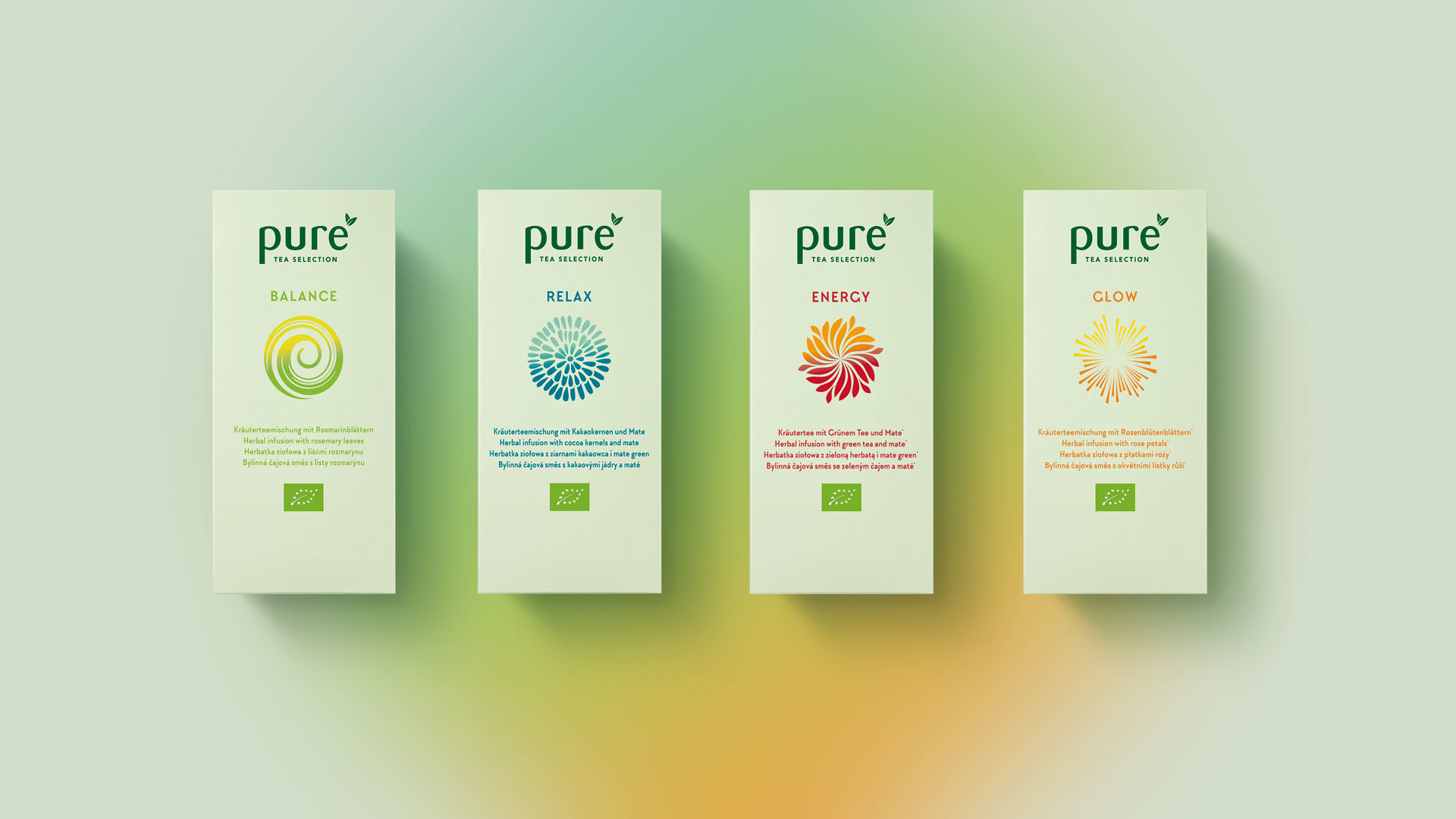 © HAJOK: With the circle as a key visual, the new wellness range perfectly fits into the Pure Tea Selection portfolio.

Tchibo Coffee Service
Tchibo Coffee Service (TCS) has been bringing professional coffee expertise to companies since 1972. TCS is one of the leading coffee food service providers and supplies a wide variety of industries from offices to hotels, restaurants and cafés to hospitals and retirement homes. In addition to high-quality machines from well-known manufacturers, comprehensive service and own-label coffee brands, Pure Tea Selection is also part of the portfolio and impresses both B2B and B2C customers with its high quality and variety. For more information about Pure Tea Selection, please visit https://www.tchibo-coffeeservice.de/pure-tea-selection/