18.04.2018
HAJOK Design mouth-watering packaging and naming for Baileys ice-cream
You can now get the taste of Baileys straight from the freezer. Hamburg-based brand and design agency HAJOK was commissioned by the DMK GROUP (Deutsches Milchkontor GmbH) with the design and naming of two Baileys ice-cream flavours available in 500 ml tubs and three ice-cream bar variants.
For over 40 years, Baileys has been produced exclusively in Ireland and is not only the world's first but also the best-selling cream liqueur. Today, more than 2,300 glasses of Baileys are enjoyed on a daily basis in over 150 countries worldwide.
For the first time, the famous spirits brand is working with the DMK Group to develop an ice-cream with the unmistakably delicious taste of Baileys. The team led by Creative Director Madeleine Weiss and Senior Consultant Verena Langen was responsible for the packaging design as well as for the name development, the sales story and the design of sales materials.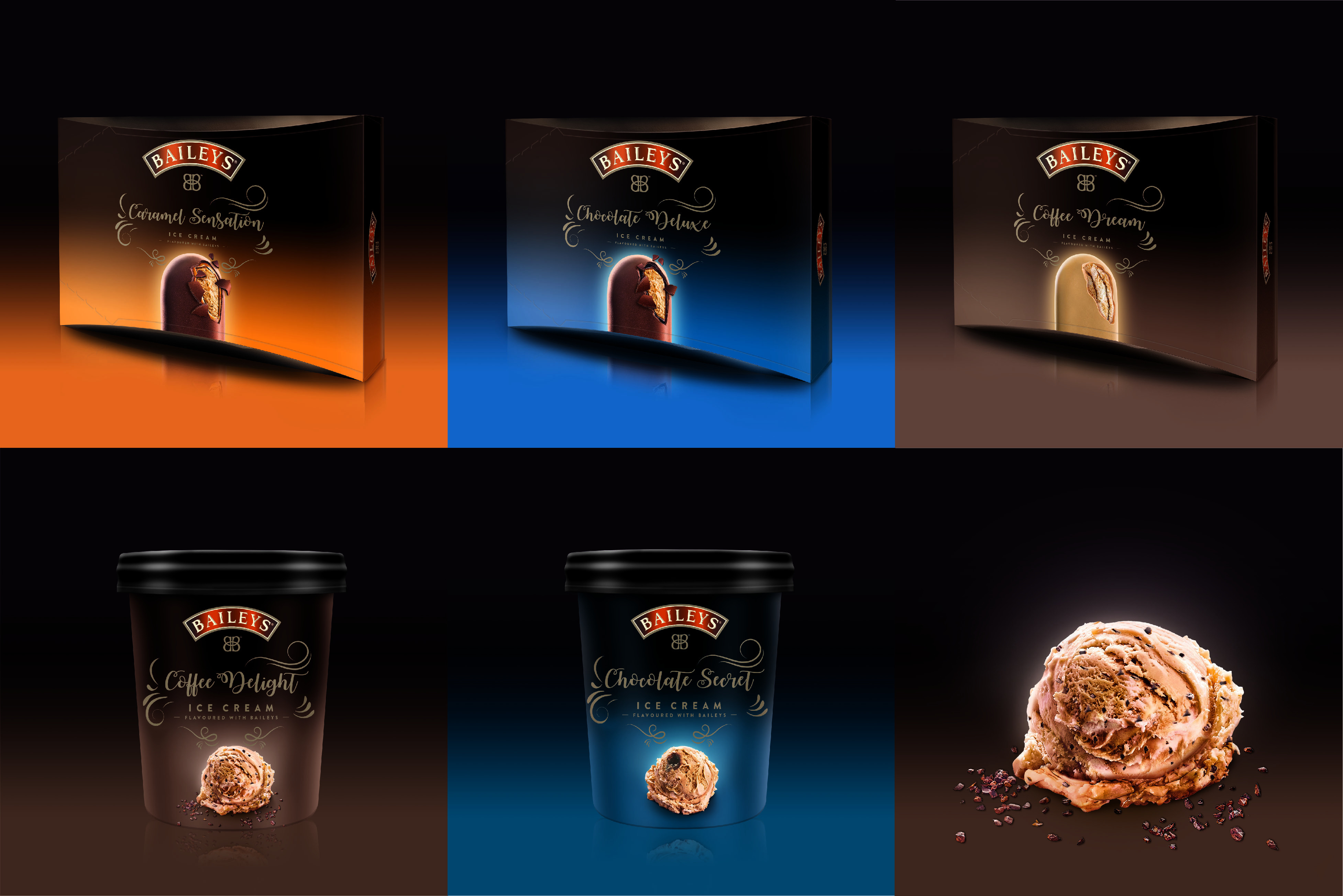 © HAJOK Design: Baileys now available as ice-cream in 500 ml tubs and as ice-cream bars

Sonorous names such as "Coffee Delight", "Chocolate Secret" or "Caramel Sensation" in fine handwriting are positioned above the appetising ice-cream scoop or ice-cream bars covered with chocolate and coffee. "The names of the premium ice-creams should not only seduce, but also clearly convey what taste consumers can expect," explains Verena Langen, Senior Consultant at HAJOK Design. The ice-cream variants have been elaborately photographed and presented as a naturally delicious premium product for irresistible Baileys enjoyment.