15.08.2019
Everything under one roof
True to this motto, we would like to introduce you to our Senior Photographer Kim Patrick Schönert and present the HAJOK photo studio. Here, both – food images for our packaging designs, as well as project photos for our website – are created. Kim has been supervising off-site shootings for HAJOK Design since 2017 and is also responsible for in-house photo shoots in addition to image editing.
What is your professional background?
I am a qualified media designer specialising in digital and print media design and I am a self-taught photographer.
When did you realise that you have a talent for photography?
I worked for leading advertising agencies for many years and also gained experience at photo shootings there. But I also went to sea! For more than 5 years, I was a desktop publisher on cruise ships all over the world. During this time, I discovered photography and continually developed my skills in this field.
What do you like most about HAJOK?
I think the size of the agency is optimal and we work really well as a team. Additionally, the fact that all work steps, from the design idea to the design development through to the final artwork are completed in-house, which is something special.
What's the advantage of having an in-house photo studio?
Close communication ensures quick decision-making. All those responsible at the agency are on-site, which means you can react fast and shoot the required images at short notice.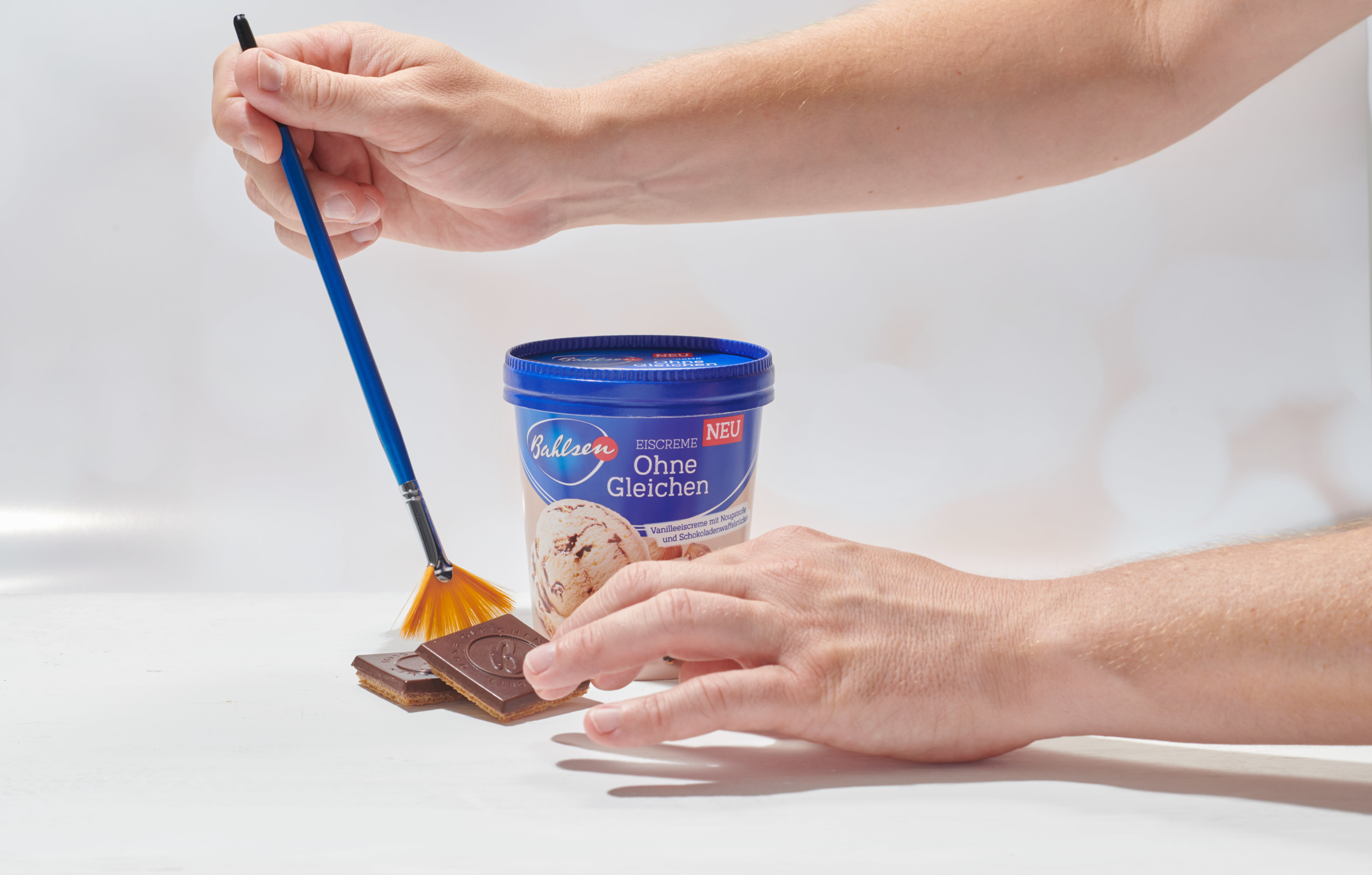 © HAJOK Design: Preparation for the shooting of our Bahlsen ice cream case
What do you shoot most at HAJOK? Definitely food! For example, "Rewe Beste Wahl" or "ja!" products. But occasionally I also shoot non-food products.

What's fun and what are the challenges? I love tomatoes! They are a great photo opportunity and always look good. They have a rich colour, a beautiful glossy texture and are a perfect gauge for judging the light. Subjects that appear easy at first – for example, soup is often a challenge.