Taste and effect
Many people are familiar with intact's round glucose sweets from their childhood, adding flavour to a visit to the chemist's. The new look for the brand now communicates a modern, dynamic image and clear benefits - more flavour, more effect.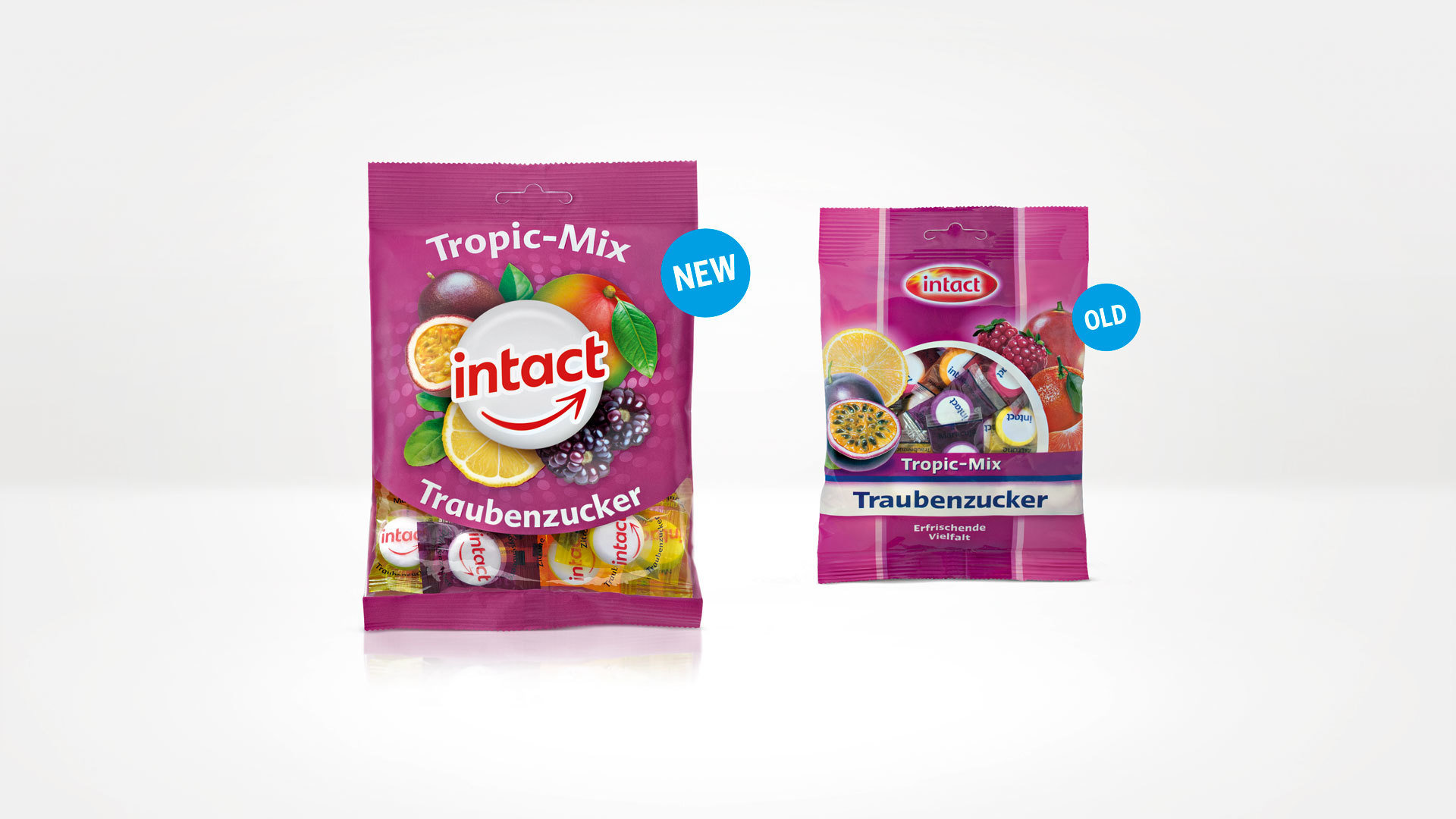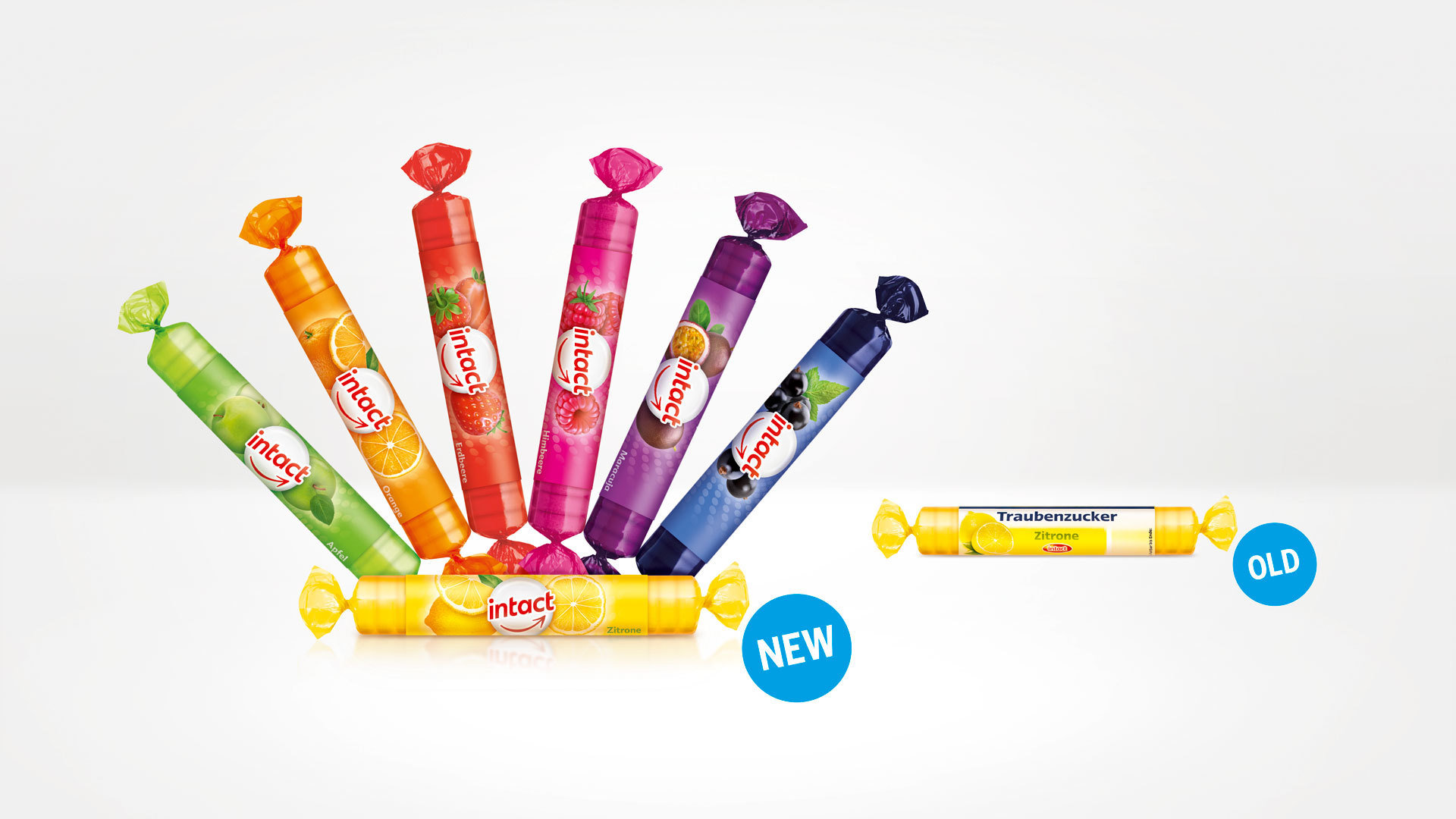 Listen
For the last 65 years, the intact brand has stood for high quality glucose products that feature in a pharmacy's impulse purchase range. With a new, premium design, intact plans to appeal to new target groups and thus increase market share.
Understand
The aim of the relaunch was to position itself as the brand with the best flavour and to reinforce the intact brand with a clear and contemporary identity. The benefit of glucose, the taste and effect were to be highlighted.
Create
The colourful fruit illustrations visualise the different flavours. The new logo by HAJOK Design is memorable, friendly and reflects the full-flavour of the product. The result is powerful branding for intact's gluscose range and a modern, colourful design that is a strong presence in Germany's pharmacies.
Facts & Figures
Design relaunch for intact's glucose range
40 SKUs
Design development
Logo development
Image processing/composing
Final artwork
Kids' Mix
Children love the small, round glucose sweets you can purchase whenever you visit a chemist's. The fun, fruit illustrations catch the attention of younger pharmacy visitors.