Well done!
After the successful relaunch, Coop's own brand well fits perfectly into the modern life of its Swiss customers.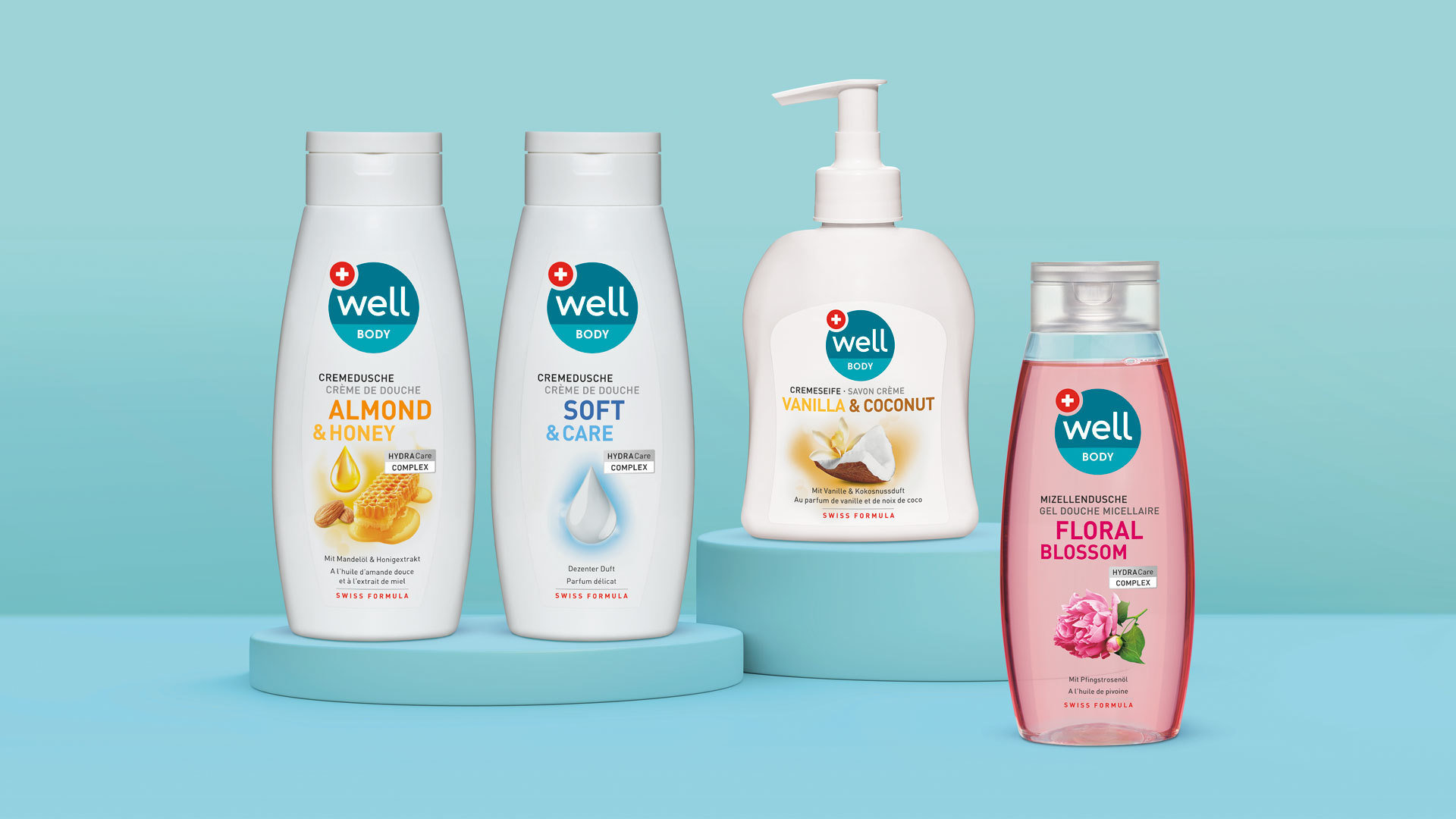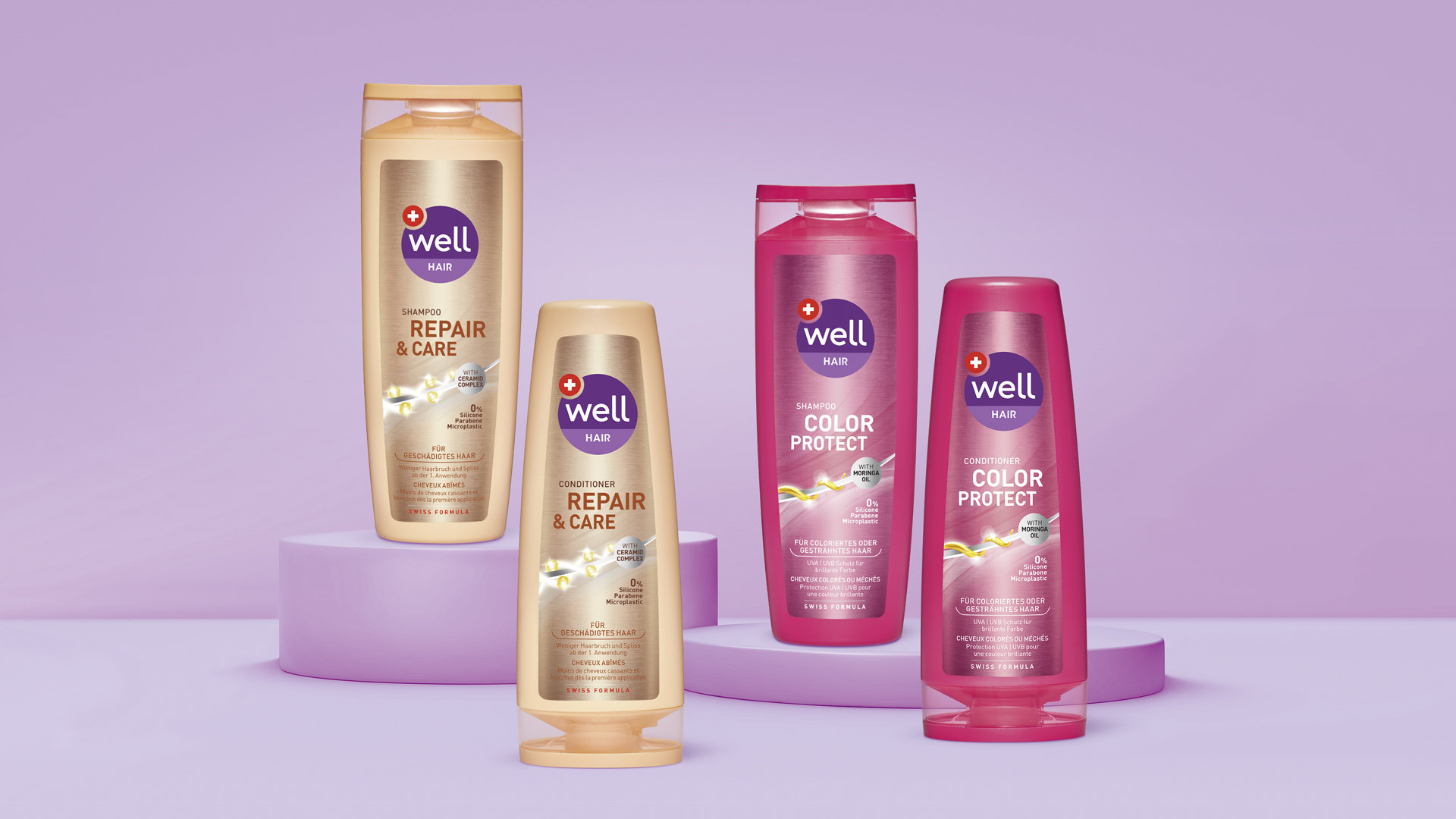 LISTEN
Founded in 1890, the Basel-based company Coop is one of the largest cooperative companies in Switzerland. It operates some 930 supermarkets, which alongside branded products, also sell Coop own brands, such as the well cosmetic line. In 2020, HAJOK Design won the pitch for an extensive relaunch of the packaging design and the brand logo for around 200 products.
UNDERSTAND
The goal was to raise the emotional impact of the well range with an experience world for the whole family and to be visually competitive with branded products. Coop also wanted greater harmonisation across the different categories. The Swiss origin had to be integrated on-pack as a symbol for successful cosmetic expertise.
CREATE
The new logo creates a visual link across the entire product portfolio. The different colour codes symbolise colourful and lively everyday family life and serve to differentiate the product ranges from each other. While well appeared somewhat technical and cool before the relaunch, the new packaging design presents itself with contemporary illustrations and a consistent look. The Swiss origin appears as part of the logo. True to the "enjoy life" motto of the pitch, well is now approachable and trustworthy as a personable companion for every sphere of life and for the whole family.
Facts & Figures
Relaunch of Coop's well cosmetics brand
200 SKUs
Market, competitive & design analysis
Logo development
Packaging design cosmetics
Image editing
Final artwork
Category Codes
The new, modern logo serves as a colour code for each category, while clearly depicting the Swiss origin of the products.